...a collaborative website for all things Mean Girls!

Watch your back.

FEATURED CHARACTER OF THE MONTH - Regina George is the acid-tongued leader of the Plastics and queen bee at North Shore High School. Regina is shown to be the meanest of the trio and very self-conscious about her weight and appearance. She is one of the titular Mean Girls and is shown to very aggressive and ruthless when it comes to getting what she wants.
Read more...
"

Regina: I gave him everything! I was half a virgin when I met him.
Karen: Do you wanna do something fun? Wanna go to Taco Bell?
Regina: I can't go to Taco Bell, I'm on an all-carb diet. GOD Karen, you're so stupid!
[Regina leaves, Gretchen follows]
Gretchen: Wait, Regina! Talk to me!
Regina: No one understands me...
Gretchen: I understand you!
[Regina & Gretchen's voices fade out]
Cady: You're not stupid, Karen.
Karen: No, I am actually. I'm failing almost everything!
Cady: Well... there must be something you're good at.
Karen: I can stick my whole fist in my mouth! Wanna see?
Cady: No no no... Anything else?
Karen: Well... I'm kinda psychic. I have a fifth sense.
Cady: What do you mean?
Karen: It's like I have ESPN or something. My breasts can always tell when it's going to rain.
Cady: Really? That's amazing.
Karen: Well... they can tell when it's raining.

"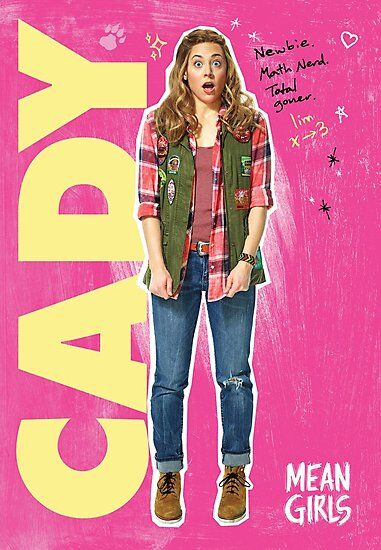 Click here to check out recent polls!

Loading RSS data...
Loading RSS data...

hey everyone so candy and Regina are in some major tea will i hate Damian he always trying to take Regina from me ugh
Hi guys i'm Karen Smith. I really do hope your having a great day.
See more >